Many sports fans often reminisce about the old stadiums and atmosphere at football grounds of yesteryear. We all have nostalgic memories about being lifted over the turnstiles as a child, standing on the front wall in the old paddock, or eating your first ever cheese and onion pie. Having said this, there were always downsides to the old stadiums.
Toilet facilities were often dreadful, the food was never up to scratch, accessibility was usually poor and, as a result, match day wasn't the great, dream-like experience for all fans.
But now, we are blessed with some of the greatest stadiums in the world here in the UK. The new Tottenham Hotspur stadium set the bar for the modern sports stadium when it opened in April 2019. With these new stadiums has come the integration of modern technology to further enhance the fan experience. Many of these technologies have been used elsewhere and are now being deployed into a stadium setting.
Just Walk-Out (JWO) Technology
First championed by Amazon, this tracking technology allows supporters to walk into a bar or a food shop, grab the items that they need and then leave. This removes the need to queue to be served and then wait to pay. Due to the fact that there is a small-time window at sports events for purchasing drinks and food, JWO technology can maximise the number of customers being served in a short period of time.
In the US new MLS team St Louis City SC will be using Zippin's technology in three locations in the new Citypark stadium. In a recent friendly match where the second team played Bayer Leverkusen and fans were completing purchases in 10 seconds
Source: https://www.sportspromedia.com/news/st-louis-city-sc-mls-zippin-citypark-checkoutless-retail-tch/?zephr_sso_ott=k7b1dB
SSO (Single Sign On)
Being a fan of a sports team isn't just about the match day. Throughout the week, fans often make several visits to the club's official website to read the latest news, watch highlights, purchase products, and buy tickets. This can often result in the user having to visit different platforms and log into different accounts, which makes for a very desperate, clunky user experience. When fans then visit the ground, there is no way of tracking those same uses.
SSO (Single Sign On) is account technology that means you have one login account to each of these different systems. For the user, that means only needing to remember just one set of login details, and  for the organisation, it means having a central customer view.
Blackpool FC are one of the many clubs using SSO working with Urban Zoo who also work with Everton, Aston Villa and Leyton Orient all going down the SSO route.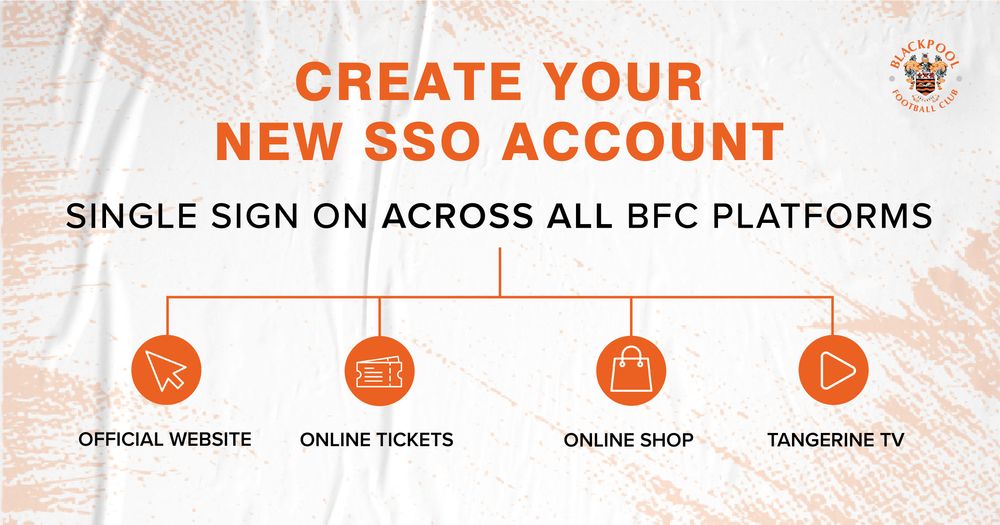 Source: https://www.blackpoolfc.co.uk/news/2022/june/11/register-for-a-seasiders-sign-on-account/
Digital Food Ordering
One key part of match day is getting food and drinks at half time, and the ability to pre-order or even order drinks to be delivered to a seat is key to an improved match day experience. No one wants to miss gameplay or spend time queuing to buy in a round. Ordering of drinks and food can be done via a mobile app or for those users without the app at McDonald's style ordering points placed in the concourse.
Source: https://www.swipestation.co.uk/
AR
At the recent 2022 World Cup, FIFA launched their FIFA+ App which included an AR feature which would allow fans to point their camera on their phone to the pitch and see stats appear above individual players. Users would also be able to see the same video replays that the referees are using for VAR decisions.
Digital Concierge in Corporate Boxes
Many of the issues around queuing and waiting for drinks are often alleviated in corporate boxes. However, in truth, even with an allocated waiter for a VIP box, when a guest makes a request for an order, it sparks a back-and-forth between the box and the bar.
Using Alexa Smart Properties, Amazon Alexa Echo devices can be placed into corporate boxes to improve the ordering experience. Guests can simply ask Alexa for an order which is then sent directly to the bar. This removes the back-and-forth journeys that staff make, turning it into just one journey: to carry the drinks to the box.
Rabbit & Pork are a solution provider for Alexa Smart Properties for Hospitality which can be used in sports stadiums. If you are interested in finding out more about how modern technology can enhance the fan experience in sports stadiums, feel free to reach out to our Rabbit & Pork team here.